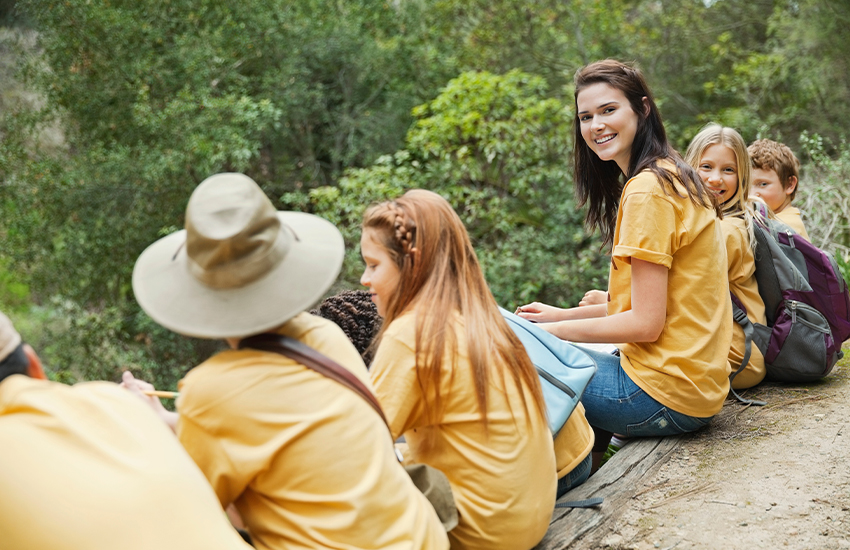 You may be wondering "what am I going to do this summer?" If you're in high school, college, or work as a teacher, you're most likely off for the summer and could be looking for something to keep you busy. So if you're ready to have some fun in the sun while making some extra cash, here are a few reasons why you should work at a summer camp this year.
5 Reasons to Work at a Summer Camp
Open Up
Closing yourself off can happen when you've become so engrossed in your daily routine that stepping outside of that box can be uncomfortable. That's why we encourage you to challenge yourself and try something new! Working at a summer camp will allow you to establish connections with different types of people you may have never met otherwise.
Learn Something New
From archery to horseback riding and everything in between, working at a summer camp could allow you to learn an array of new activities. While you likely won't be leading a group on water skiing if you've never done it yourself, you'll be in the perfect setting to branch out and try some new activities.
Make Friends
It seems like the older we get, the harder it is to make friends. But when you work at a summer camp, you'll be surrounded by people similar in age to you with similar interests. Not only will you make friends, but camp counselors come from every corner of the globe! So, it'll be a great opportunity to learn about other states, countries, and cultures. And the best part is if you ever visit their area, you might have a free place to stay!
Make an Impact
As a camp counselor or related occupation, you'll be given the opportunity to truly make an impact. Most children, due to their young age, are still incredibly impressionable when they arrive at summer camp. Their parents are trusting you to assist in their development. You'll have the responsibility of teaching them crucial life skills like independence, responsibility, teamwork, and so much more. You'd be surprised at how rewarding of an experience it can be.
Be a Kid Again
One last reason you should work at a summer camp is that you can let your inner child out! Let's face it, you're growing up, and not every trait you had as a child will stay with you. Renew that wide-eyed imagination, laugh a little, cry when you need to, scream and shout when you can, and let those kids teach you something new, too.
Ready to work at a summer camp? Great! You can count on Ship Camps to get your baggage there safely and on-time. Learn more today!