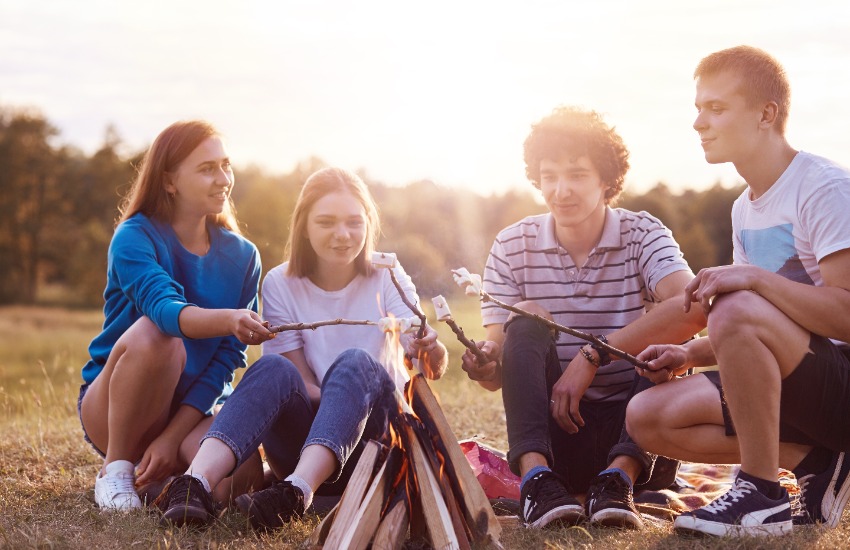 Keeping kids entertained can be difficult. They're quick to tell you when they're bored or when they're not enjoying something anymore. Unfortunately, keeping teens engaged can be tricky, too! The board games and arts & crafts that worked when they were younger, likely won't have the same effect. So, here are a handful of summer camp activities for teens they're sure to love. 
Best Summer Camp Activities for Teens 
1. Sports
There's nothing more monotonous than being inside all day long. So, encourage your teen campers to gather a few friends and spend the day outside playing a sport. From the teamwork and the competition to the great feeling of accomplishment after playing well, your older campers will surely enjoy a day of softball, basketball, soccer, rock climbing, kayaking, water skiing – you name it.
2. Scavenger Hunt
While you can get too old for certain activities, you're never too old for a good scavenger hunt. Scavenger hunts are a great way to help your teens become more familiar with the camp setup and make new friends. Consider breaking the campers into groups of four or more and have them all work together to find items around camp. Of course, there has to be a great prize for the winning team.  
3. Karaoke
Who doesn't love to sing their heart out? At their age, most teens are very much into music. So, grab a karaoke machine, put on the latest teen bops, and watch the fun unfold.
4. Interactive Video Game
For many kids and teens, summer camp is a great time to unplug and put down the electronics. But, there's nothing wrong with plugging back in for a few hours. Especially on a rainy day, there's nothing like playing an interactive video game. Most are easily affordable like Wii Sports, Guitar Hero, Just Dance, and so many more.
5. Survival Skills
Some of your camp teens may show a genuine interest in the outdoors. If so, consider implementing a program dedicated to teaching survival skills! It's something younger campers will enjoy, too, but the more dangerous or complicated tasks should be reserved for the older campers.
Ready to send your teen to camp? Learn more about Ship Camps for the best camp experience yet.