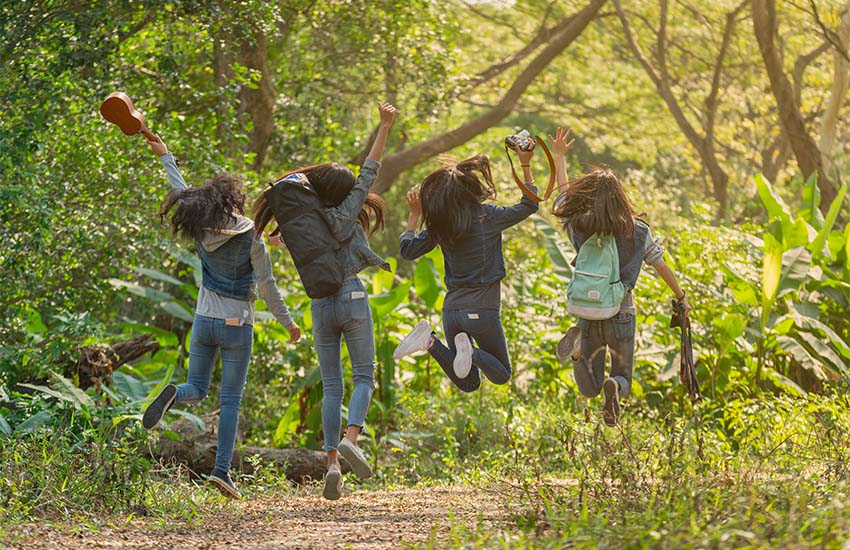 You want to give your kid the best summer camp experience – we get it! But more importantly, we've been there. Ensuring your child has a great time at summer camp starts by finding the best camp for them. It's not a one-size-fits-all structure and not every kind of camp will suit your child. Luckily, there are several different types of summer camps to choose from.
If your child loves art, you can send them to an art-dedicated summer camp. The same goes for sports, technology, musical theatre, and more. So, instead of wasting money on a camp your child simply won't enjoy, let's discover what kind of summer camp will be perfect for your child.
The Different Types of Summer Camps
Sports
Good news for the future athletes of the family…there are hundreds of sports summer camps around the globe! Almost all summer camps do offer a wide array of activities, but if your child is already showing a serious interest in one sport in particular, consider sending them to a sports-specific summer camp.
Soccer:
Basketball: 
Step It Up Basketball – Sleepaway Camp 
Baseball:
Football:
STEM (Science, Technology, Engineering, and Math)
If sports aren't in your child's interests, maybe something in the realm of math, science, technology, or engineering is more appropriate. And if that's the case, your Einstein in the making will thoroughly enjoy a summer camp less focused on sports and more devoted to education.
Religion
Several sleepaway camps align with your child's religious beliefs. Attending a summer camp with like-minded individuals can encourage growth in faith and foster friendships with fellow members of their religion.
Jewish
Christian
Catholic
Islam 
Fine Arts 
If your child is more on the creative side, they probably won't enjoy kayaking around the lake or archery practice. In this case, you can't go wrong with sending your child to a summer camp dedicated to the fine arts. Your child's vision and talent, whether it be film, dance, painting, and more, should be encouraged and developed.
Lovewell Institute for the Creative Arts

Make sure you find the camp that fits your child's unique interests and use Ship Camps to help them travel there easier than ever! Learn more or get a free quote today.