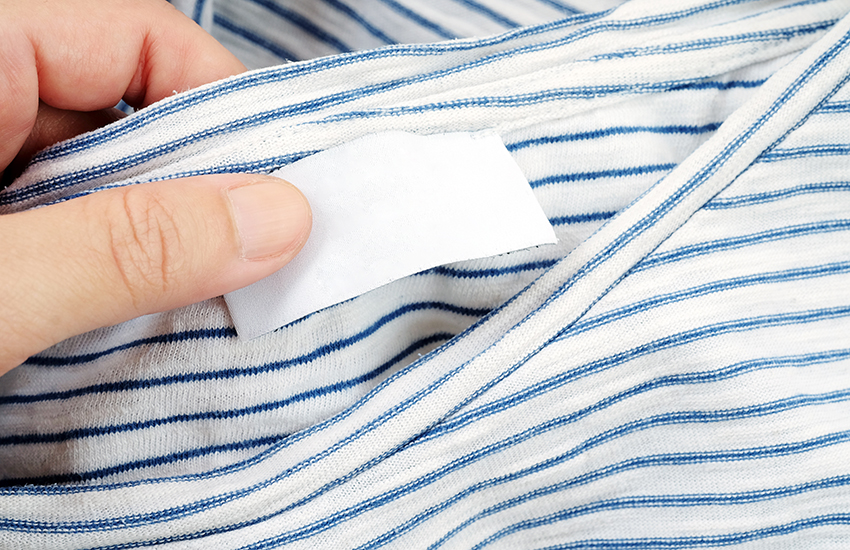 Is your child heading to summer camp? You likely already know the importance of adhering to packing lists, shipping their luggage ahead, and prepping your child mentally for summer camp. But, don't forget about labeling camp clothing, too! Labeling your child's clothing is crucial in ensuring that all of their clothes remain with them throughout camp and make it back home at the end of camp, too. 
The Ins and Outs of Labeling Camp Clothing
Fabric Markers
One of the easiest and least expensive ways to label your child's clothing is with fabric markers or permanent markers. While the ink will eventually fade over time, it's strong enough to last several trips through the washing and drying machines. All you have to do is write your child's name (it's recommended to include their last name, too) or initials on the tag of their clothing. And remember, no item is too small! Even underwear should be properly labeled.
Iron-On Labels
Labeling camp clothing is super easy with iron-on labels. They're inexpensive and generally last a lifetime. Simply iron a label to the inside of a garment and write your child's name or initials on the label. It's that simple! The only downside is that they're pretty difficult to remove and could damage the clothing if you remove them incorrectly.
Sticker Labels
Similar to iron-on labels, stick-on labels are a great way to label your child's clothing. They won't last as long as iron-on labels, but they should last for the duration of summer camp and they're far easier to remove.
Sewn Labels
Sewing in labels is the most expensive time-consuming option. They may look best, but they'll take at least a few weeks to sew into every item of clothing your child will bring to camp. However, they're almost guaranteed to last a lifetime.