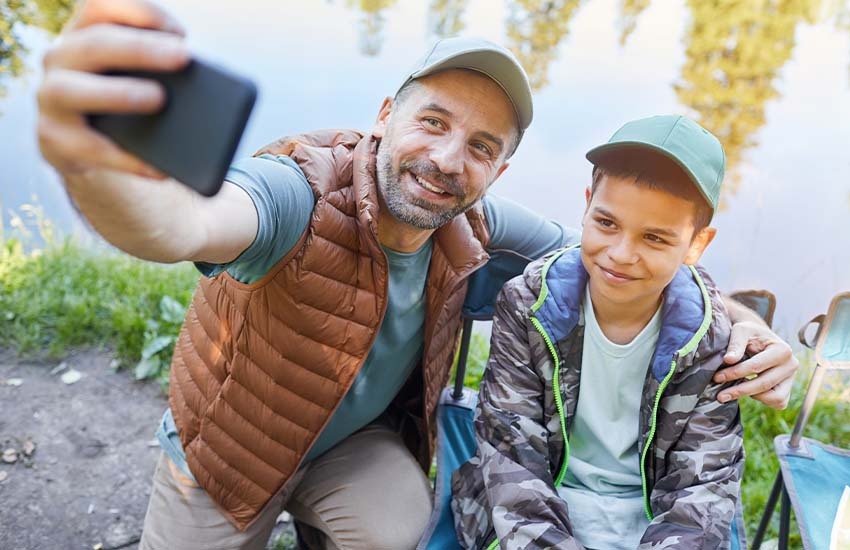 Visiting Day: the long-awaited chance to see your child for the first time in weeks in their new environment! And we've gathered everything you need to know to make your camp visiting day experience excellent for you and your kid.
Tips for a Perfect Camp Visiting Day
Within the days leading up to camp visiting day, camps typically send emails with information about the day itself. Be sure to thoroughly read through each email so you know exactly what to expect once visiting day finally arrives.
You also want to make sure you're relatively fluent with camp policies. For example, most parents like to bring a small "bunk gift" for their child. And while snacks may be a great addition to your goodie bag, most camps do not allow outside food. Be sure to keep rules like this in mind.
Not all children will get to spend their camp visiting day with a parent. So, if you're bringing your child a gift, consider asking how many bunkmates they have so you can bring a little treat for them, too.
Now, decide who you're bringing with you. Some camps do have specific restrictions on who is allowed to come. If your child's camp doesn't have such rules in place, keep in mind that grandparents or older relatives may not be able to handle walking around in the heat for an extended period. And younger siblings may not be able to make it through an entire day without a nap! More often than not, it's best to keep your visiting group limited to parents only.
Camp visiting day can be incredibly emotional as a parent, but it can also be a tough day for your child, too. With this in mind, and depending on how much longer your child will be at camp, avoid talking too much about home. And when it comes time to part ways yet again, keep goodbyes brief. Prolonged goodbyes will only make it more difficult for your child once the camp visiting day is officially over.